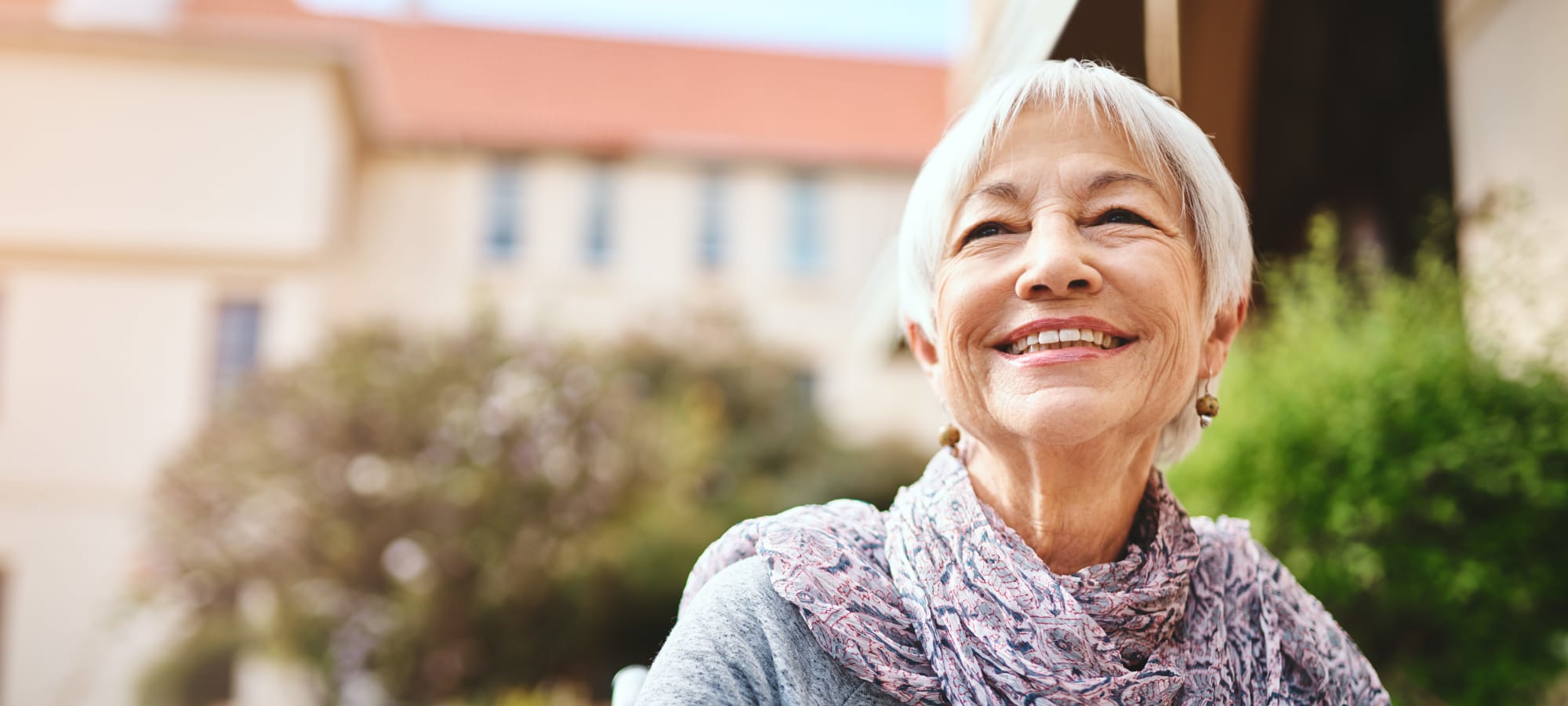 Your New Home is Ready
Senior Living at The Claiborne at McComb
Come home to a place where resort-style amenities and friendly caregivers are waiting to help you or your loved one experience a renewed sense of excitement. Our family-owned McComb, Mississippi, Assisted Living and Memory Care community is a place where seniors can embrace a joyful, engaged lifestyle with first-class care.
Your best life awaits at The Claiborne at McComb. From true Southern hospitality to vacation-quality activities and services, our community has just what you or your loved one needs to make each day an absolute pleasure. 
Have a Look Around
Our Community
Exciting
Lifestyle Amenities
Residents of our Assisted Living and Memory Care community enjoy access to a variety of life-enhancing amenities and care services. Each element of life at The Claiborne at McComb – from the social activities to the full-service spa – is designed to make life in our community a truly joyful experience.
The neighborly atmosphere and inviting shared spaces make engaging with the community easy and enjoyable. There's an onsite movie theater, a charming library, and even a salon and barbershop where residents can get the look to match how good they feel. We also offer three gourmet meals a day in our elegant restaurant-style dining room. 
Living Options
Assisted Living & Memory Care
For those needing help with the activities of daily living, our Assisted Living community offers around-the-clock care and support from friendly, compassionate caregivers. We encourage residents to embrace their highest level of independence, helping them live with dignity and joy. 
For those living with a memory-related illness, such as Alzheimer's or another form of dementia, our specialized Memory Care program can make all the difference. With the support of our caring Memory Care experts, your loved one will feel empowered to make the most of each day.